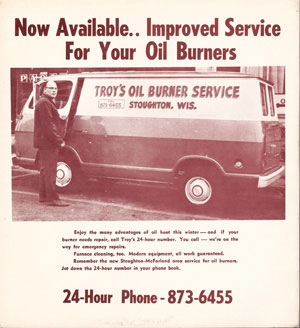 In 1966 my father, Stan Troy, started "Troy's Oil Burner Service". Heating your home with fuel oil was common place back then and dad was skilled at making those furnaces run efficiently. As times changed, "Troy's Heating Service" shifted it's focus to include natural gas and propane furnaces as well as the service and sale of air conditioners, high efficiency filters, and humidifiers. Heil brand heating and cooling products were first offered by us in 1983. We are proud of our 30 year relationship with this flagship brand of fine home heating equipment.

In 1991, I formed Troy's Heating and Cooling Inc., continuing and expanding the business founded by my father.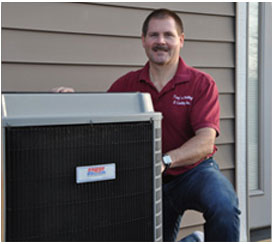 Today we offer some of the most efficient and reliable heating and cooling products on the market. We have also added hot water heating and mini-split air conditioning units to our line of products and services offered.

Although times have changed, one thing has always remained constant. Service. Dad believed, as do I, that working for you is a privilege. The goal is to provide the same level of service I would expect in my own home. Whether you are just getting a filter changed or purchasing a completely new system, you can trust that we will do what it takes to make your experience the best possible. After all, a referral is the greatest compliment anyone can give!

Troy's Heating and Cooling. Treating customers like family for almost 50 years.